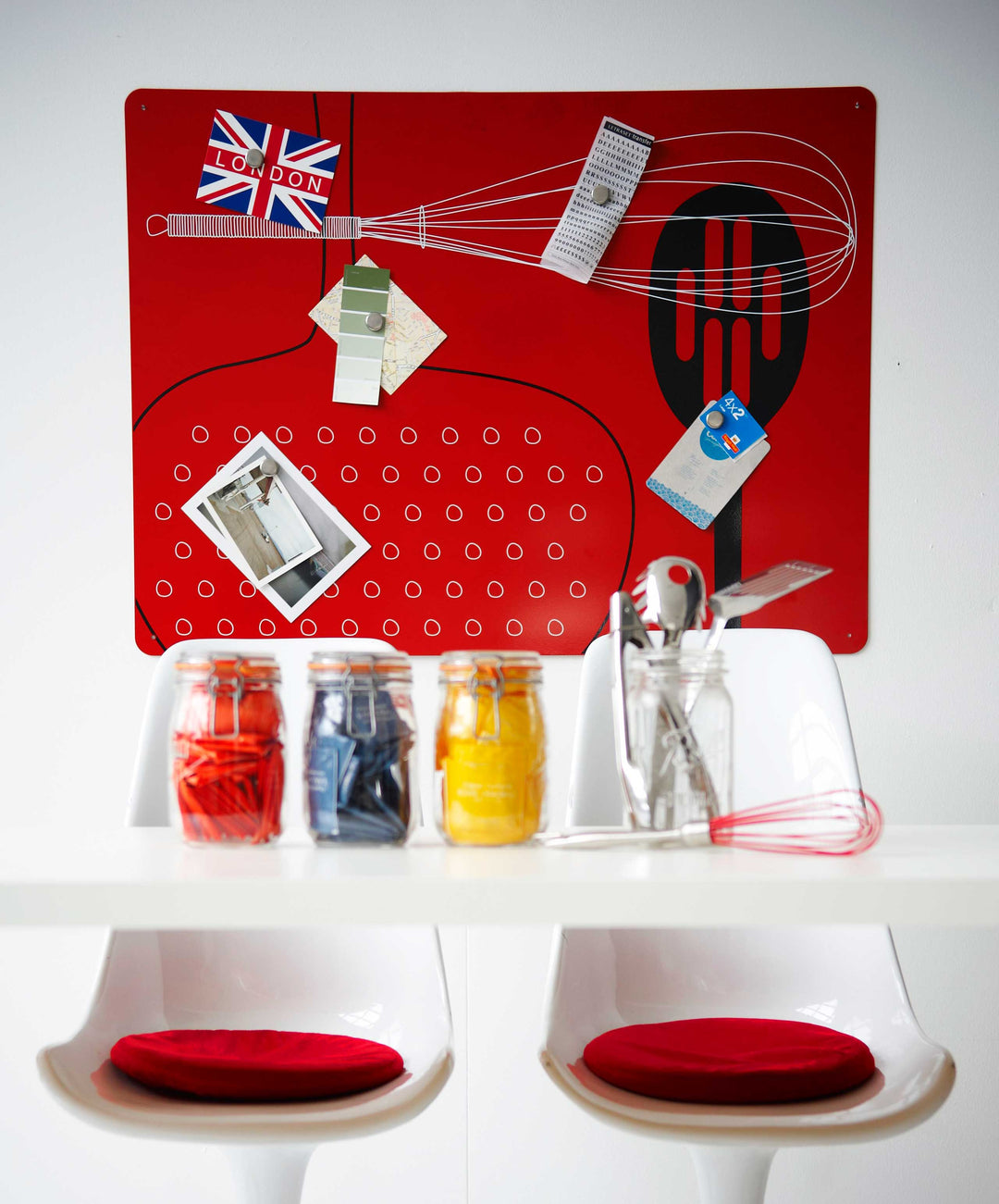 We make large magnetic metal wall art panels and fridge magnets to bring magnetic fun, order and colour to your home or workspace. 
Our magnetic metal wall art panels can be used as magnetic boards or just enjoyed as beautiful, glossy works of art.
You choose!
We've got some
original gift ideas
this Christmas
Choose a design or 'create your own'
When it comes to designing the ultimate kitchen makeover Britain's favourite TV designers love using our Magnetic Notice Boards!
Three size options:

Small, Med and Large
plus lots of designs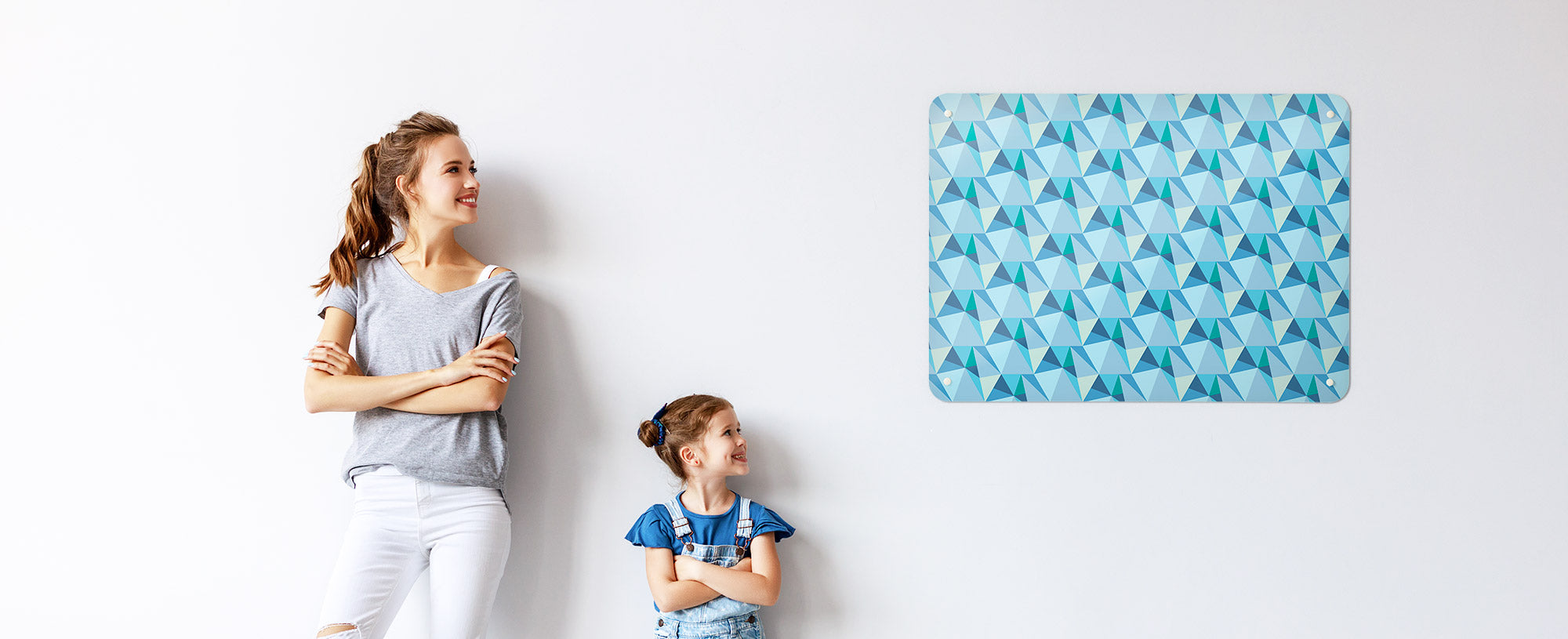 Upload a photo
& create your own
magnetic board
It's time to get creative!
Create your own unique magnetic board by uploading a favourite photograph. Maybe a holiday destination, your pet, children or a treasured possession.
Visit our
Inspiration Gallery
Just imagine what you could do. The possibilities and endless...
Beyond the Fridge, home of the UK's leading designer makers of
Magnetic Boards & Fridge Magnets.
Beyond the Fridge, a unique collection of large magnetic notice boards and metal wall art with original, colourful design collections.
Our large magnetic notice boards are available in a wide range of designs, patterns and colours. A magnetic board also makes great wall art and adds a pop of colour to kitchens, children's rooms, workspaces, hobby rooms, and home offices. Or you can even personalise or create your very own unique magnetic board, or make a dry-wipe memo board from any supplied photo or artwork. ​Here you will also discover our original quirky fridge magnets, a perfect original gift ideas and stocking fillers.
So if you're looking for a British made unique accessory for the home or a house warming, birthday, Christmas or wedding present then you've found the place.​
We're constantly developing new designs and adding to the collection, so If you would like to be informed about what's going on 'Beyond the Fridge' please join us on Facebook, Twitter or sign up to our newsletter and we'll let you know about new products, designs, offers and competitions.
We've teamed up with Ecologi to support their responsible tree planting. That's why, thanks to you, for every board sold we can plant and sustain one tree. view more
We also make Metal Wall Art panels.

Our metal wall art panels add a touch of elegance and modern flair to your interior, making it the perfect choice for a personalised and sophisticated look
Browse through our stunning collections of art, design and photography or, as with our magnetic boards, you can create your own unique metal wall art.
Explore our FAQ section for all the information you need to choose the perfect metal prints to create amazing art displays and gallery walls for your home or workspace. view more