Create Your Own Magnetic Board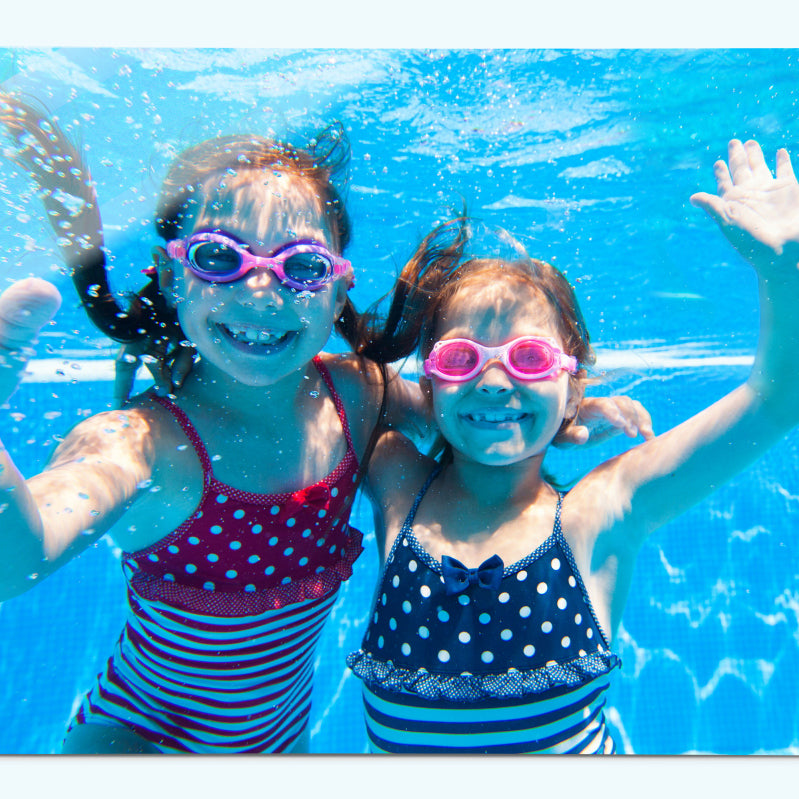 We have a lot of fun over the years designing patterns, planners, finding quotes and searching for beautiful photography to feature on our magnetic boards come metal wall art panels. 
You may, however want something totally unique and meaningful for you and your family on your board. Or you might want to make a special gift for a couple on their wedding day for instance, or a significant birthday or event. So we've got some guidelines and tips to help you create your own magnetic board.
Bear in mind that our boards are made of high quality steel and are consequently super durable. So think carefully about the image you choose as it will be with you a long time 😊 
Follow these easy steps to upload your image for your magnetic board
To create your own magnetic board you need to make sure you have the best image quality available. The minimum image size we recommend is 1500 x 1500 pixels. We can process the following file types: JPG, AI, TIFF and PSD. Then follow these simple steps.
1. Go to the Create Your Own page on our site and choose either the landscape or portrait option.
2. Drag and drop or browse to upload your image.
3. Crop your image. Keep in mind that you don't lose the desired resolution by cropping in too much. Read the upload advice carefully.
4. Select your board size. Choose from:
SMALL 55cm (wide) x 40cm (high)
MEDIUM 75cm (wide) x 55cm (high)
LARGE 100cm (wide) x 75cm (high)
5. Choose your screw cap colour (you will receive both black and white screw caps with your board. This is just to help you visualise the finished product).
6. Add to basket and complete the payment process.
It really is that easy. You can always contact us if you have any queries, we'll be happy to help.
A few tips to create your own magnetic board / metal wall art panel
#1 We all have so many photos these days it's a shame that some of our favourite moments get archived and hardly ever seen. You can choose to make your treasured memories into a beautiful magnetic wall art panel that will be enjoyed every day. 
Our customers are very imaginative and we have made magnetic boards with all kinds of subject matter. Popular themes are pets, favourite holiday destinations, sports, wedding photos, graduation shots, children's paintings and we've even made a board with a photo of a stylish handbag. 
#2 Choose an image from a photo library. There are lots of options when it comes to choosing fabulous photography.


There are brilliant photo libraries with a huge choice of free imagery such as Pixabay or Unsplash Make sure you choose the highest resolution image. See our Create your Own page for more information about choosing the right size image to upload. Or contact us if you need help.
#3 Think outside the board! Consider some creative ways to create a magnetic wall art panel that makes it uniquely yours or sums up the personality or interests of someone special. You could use objects to make a personalised flat lay i.e create a lovely image with coloured threads and buttons for someone that loves to sew, or kitchen utensils for a keen cook. The possibilities are endless. 
Remember that all our magnetic boards have a dry erase surface too so leave a space or include a notebook or paper in your photo to write on.
Maybe make a collage or paper boat and include a name to personalise it or write a message on a sandy beach and take a photograph.
#4 Use the written word to create a meaningful gift for a loved one. This could be a poem, a quote from a film or book or song lyrics. Perhaps it's just something you find inspirational or makes you smile.
Spell out a quote or a message with Scrabble letters, foam letters in a bath or on a Lightbox for a fun create your own magnetic board.


Happy Creating
As you can see, there's a whole world of possibilities to create your own magnetic board / metal wall art panel. I'm sure that you can think of many more ideas of your own too. Please share your boards on Instagram, Twitter or Facebook and don't forget to tag us @beyondthefridge. We can't wait to see what you create.
Don't just take our word for it!
Our happy customers kindly leave us some lovely reviews. Here is just a sample that people have taken the trouble to write for our 'Create your Own' magnetic boards. We would like to say thank you to everyone, it's very much appreciated.
⭐⭐⭐⭐⭐
"Excellent service, excellent quality and quick turn around"
⭐⭐⭐⭐⭐
"I'm not very good at leaving reviews but my board is magnificent! I'm really happy with the size, the colours and the quality. Thank you for getting in touch with a final review of the image before it was printed, and for such speedy delivery. It's my second order and I'm sure I'll be back again".
⭐⭐⭐⭐⭐
"Moving home I lost my ability to put my fridge magnet collection on my fridge-freezer. Beyond the Fridge were able to produce an amazing piece of art that delivers exactly what I wanted and more. The communication was great and the time from ordering to delivering was rapid. I couldn't be more pleased. Thank you".
⭐⭐⭐⭐⭐
"Extremely pro-active dealing with issues with my image (my issues) very promptly. Delivered very quickly even in the pre-Christmas rush. Highly recommended."
⭐⭐⭐⭐⭐
"I bought these noticeboards for my granddaughters using photos of their dog and an alpaca. They are delighted with them and I was impressed in the service from Beyond the Fridge, very helpful and high quality product delivered quickly."
You can read more product reviews here.
Take a look at our Fridge Magnet Collection
We've got a huge range of quirky, fun fridge magnets. There's something for everyone so if you're looking for a little gift for Mother's Day, Father's Day, a thank you gift for a teacher or a stocking filler you'll be sure to find it here. We design and make our magnets and boards here in the UK. Our fridge magnets are made of plywood and have a strong magnet inset in the back.
#wallart #magneticboard #workspace #madeinbritain #colourfulhomes #fridgemagnets #createyourown #personalise


---