Going Green with a Beyond the Fridge Magnetic Board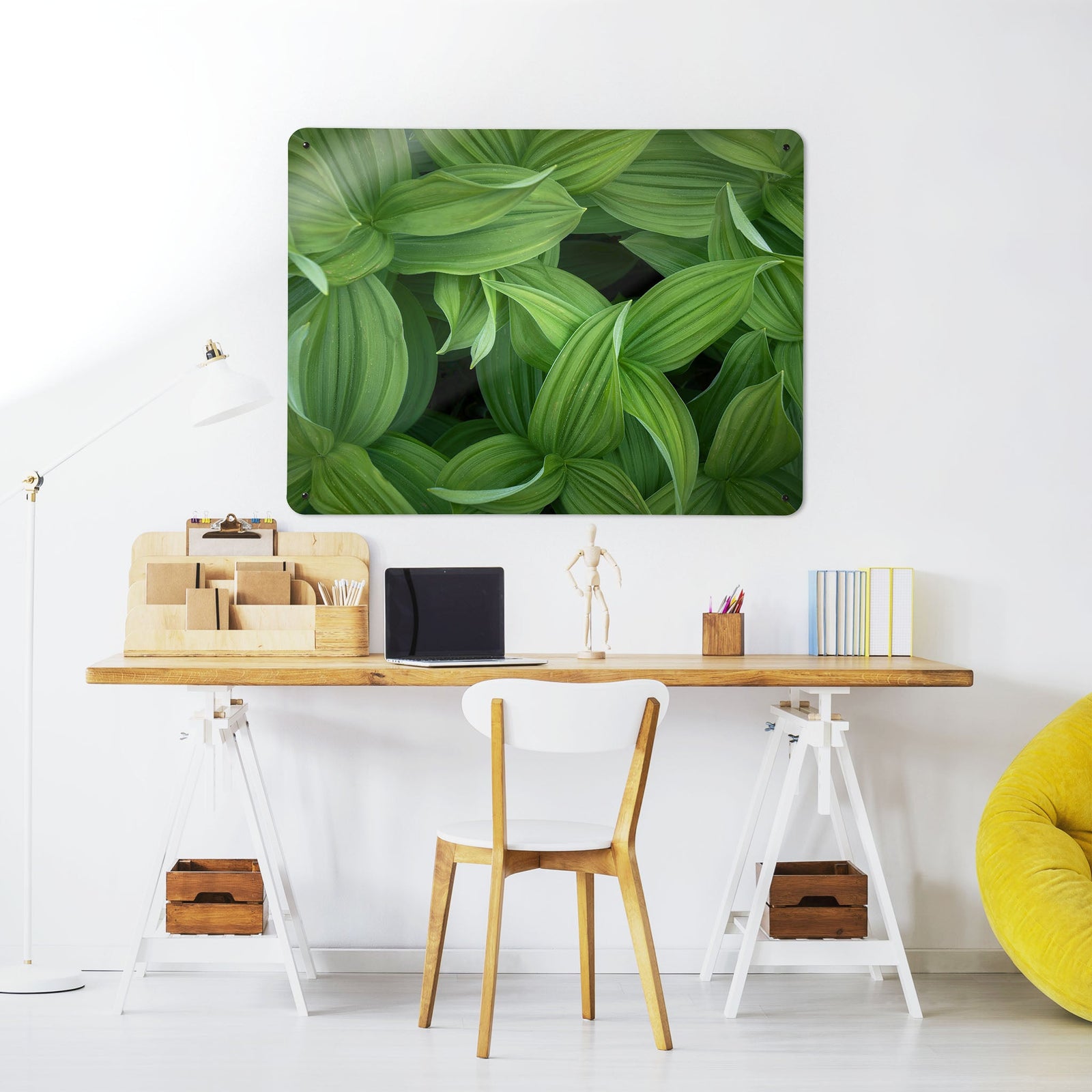 Bring the outside in with a green themed magnetic board. Even if you live in a flat you can add a splash of calming green to your space. We've delved into our collection to pick some greenery for you. 
There's lots of great inspiration here whether your getting organised in the workspace, freeing your fridge from clutter in the kitchen or decorating a child's bedroom. Or maybe you're looking for a unique gift idea for a green loving friend or family member.
All our magnetic boards are green but some are greener than others!
What I mean to say is that we do have a huge range of magnetic notice boards in a large variety of themes, designs and colours and although some are actually green, they all have green credentials.
Beyond the Fridge magnetic boards are made from steel so be sure to take them to a recycling centre if you ever want to part with your board. The fact that our magnetic boards also make beautiful wall art panels gives them a practical dual use so you can always find a place for yours even if you don't want to attach fridge magnets to it any more. And because they are made from high quality steel they won't fade in sunlight and are super durable it means that they will last indefinitely.
Magnetic notice boards with a green theme
A little selection of fun green fridge magnets
Here's a few green themed fridge magnets to go with your magnetic board. Our fridge magnets are strong enough to hold thin card or several shots of paper. Use them to attach postcards, photos, shopping lists, recipes, invitations, artwork, homework schedules and appointment reminders to your board. Our fridge magnets are fun as well as practical and come in a huge choice of colours and designs. Check out the entire collection here.
We plant a tree for every board purchased 🌲
We've teamed up with the lovely people at Ecologi to support their sustainable tree planting programme. So when you buy one of our magnetic boards you can rest assured that you've contributed to making our planet a little bit greener.
Don't forget that you can Create your Own magnetic board / metal wall art panel with a favourite piece of greenery of your own (psst it can be any colour you fancy!).
There are brilliant photo libraries with a huge choice of free imagery such as Pixabay or Unsplash Make sure you choose the highest resolution image. See our Create your Own page for more information about choosing the right size image to upload. Or contact us if you need help.
So there's a little colour inspiration for our magnetic boards, so choose yours today make your friends and family green with envy
💚
Don't just take our word for it!
Our happy customers kindly leave us some lovely reviews. Here is just a sample that people have taken the trouble to write for some of our green themed magnetic boards. We would like to say thank you to everyone, it's very much appreciated.
⭐⭐⭐⭐⭐

Very happy with large Monstera notice board
"Looks lovely and holds magnets and paper well! Excellent customer service as I was not happy with first item delivered as the colours were too dark, it was promptly collected and a replacement sent immediately with no issues"
⭐⭐⭐⭐⭐
Great product and service - Plain Green Magnetic Board
"Daughter loves her new magnet board. Great service and quality item"
⭐⭐⭐⭐⭐
Daisies magnetic board
"Very good product Does what it's supposed to do"
⭐⭐⭐⭐⭐
Just the cutest magnets
"These are the COOLEST magnets - the quality is great and the designs are amazing. I bought three and love them all!"
⭐⭐⭐⭐⭐
Present for our daughter - Birds in a Tree Magnetic Board
Present for our daughter, we already have two of our own and she loves it
You can read more product reviews here.
#wallart #magneticboard #workspace #madeinbritain #colourfulhomes #fridgemagnets #createyourown #personalise


---