Say Hello to Spring
with a beautiful
Magnetic Wall Art Panel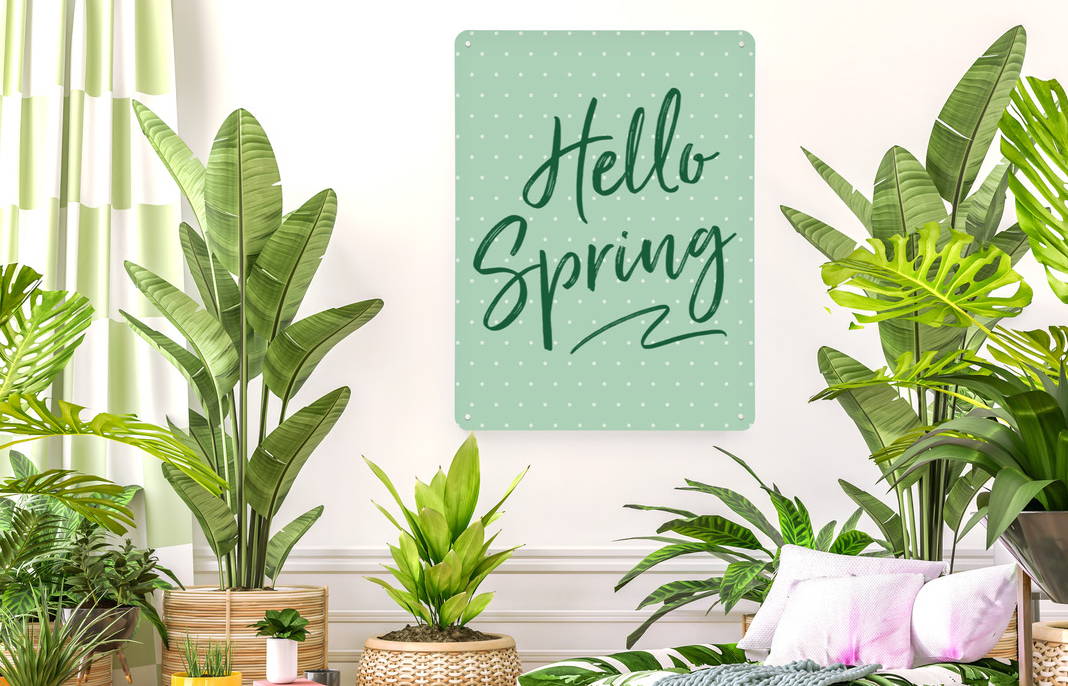 Bring the joys of Spring into your home with a Beyond the Fridge Magnetic Board
We've decided that it's Springtime here at Beyond the Fridge whatever the weather decides to throw at us. So we've put together a few suggestions to rejuvenate up your home using a magnetic notice board, or if you prefer, a metal wall art panel. Our customers love this dual function and flexibility of use that our boards have. Be super organised and attach all your lists, invitations, photos etc to your board or just pick a design or photograph to add some wow factor to your home interior.
Spring is a time for lots of fun occasions, including Easter and Mother's Day. Use your magnetic notice board to display decorations or reminders for upcoming celebrations. You can also use the board to display photos from past events or to plan your menus, attach recipes and activities scheduled for the day.
A magnetic notice board is a great way to freshen up your home decor for spring. We've got so many styles and designs to choose from, it's easy to find one that fits your personal taste and the overall look of your home. Whether you use it to showcase spring flowers, display artwork, organise your spring cleaning checklist, or plan your garden, a magnetic notice board is a versatile and functional addition to any home.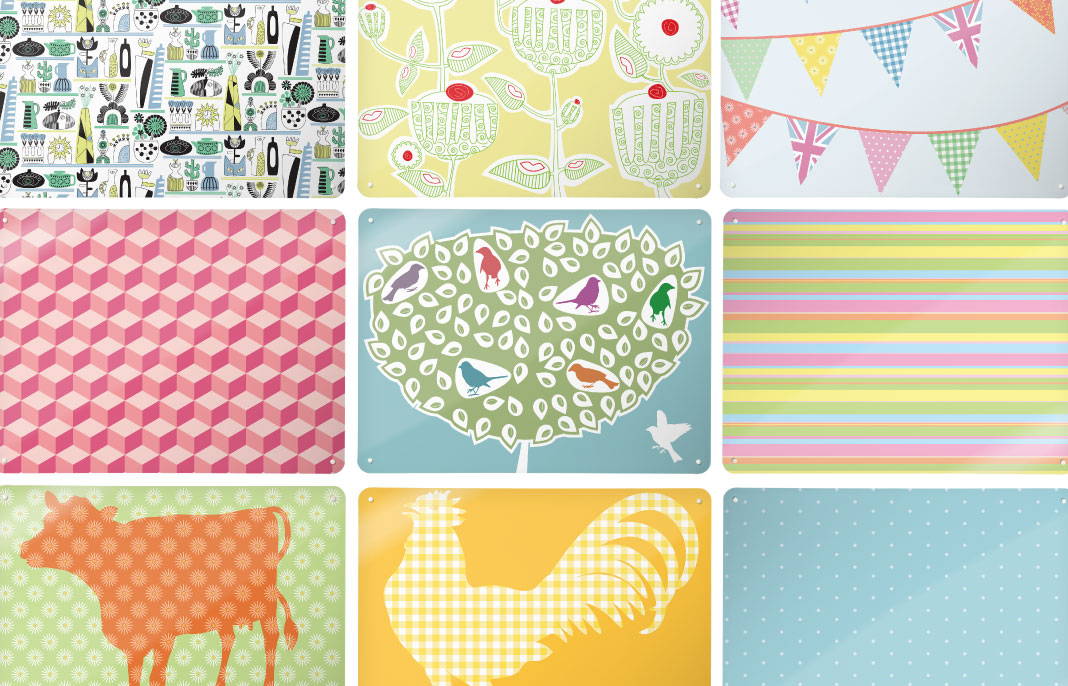 Choose one of our designs
We have a huge range of designs and illustrations that we have created especially for our magnetic boards and most of them come in a choice of colours (we just can't help creating colour ways!). There are designs for everyone and for every room in your home. We have ginghams for a fresh country feel for a kitchen interior or more contemporary options like our popular 'Utensils' Design. Our boards are perfect for adding a pop of colour to a workspace or some fun in the playroom. Click the link in the image below to view all of our designs and illustrations.

"We're adding new, stunning photos to our site all the time, so make sure to follow us on instagram for all the latest news"
Browse our Photography Collection
We have a large collection of amazing photographs to choose from like this lovely shot of the Eiffel Tower. It makes us want to take a break and wander around Paris in Springtime. Or maybe some lilac flowers would make a pretty addition to a kitchen, workspace or studio. We are adding new photographic boards to our collections regularly but you can select your own from a free site like Unsplash or Pexels. See our Create your Own guidelines or contact us if you need advice on image size etc.
Create your own Magnetic
Wall Art Panel
Capture your springtime moments and keep them forever by creating your very own unique magnetic board. Here are some tips for photographing spring elements for your wall art panel.
Use natural light: Spring is all about new growth and vibrant colours, so take advantage of the natural light to capture the beauty of flowers, trees, and other elements of the season.
Experiment with composition: Don't be afraid to try different angles and perspectives to make your photos more interesting. For example, try shooting from a low angle to capture the upward growth of flowers or shooting from above to capture the patterns created by the petals.
Get close: Macro photography can really bring out the details in flowers, leaves, and other spring elements. Use a macro lens or get as close as possible to the subject to showcase the intricate details.
Use a shallow depth of field: A shallow depth of field can create a beautiful bokeh effect and draw attention to your subject. Try using a wide aperture to blur the background and make your subject pop.
Use a tripod: A tripod can help you get sharp, clear photos, especially if you're using a slower shutter speed. It can also help you keep your camera steady while you're experimenting with different angles.
Include people or animals: Adding people or animals to your photos can make them more relatable and add a sense of scale to your shots. Consider including a family member or pet in your photos to add interest or take some shots of the children with lambs or rabbits at a farm.
Look for color contrasts: Spring is a colorful season, so try to find colour contrasts that make your photos pop. For example, a bright pink flower against a blue sky or yellow daffodils against green grass.
Tell a story: Make a montage using a collection of special spring memories to treasure for ever.
With these tips, you'll be well on your way to capturing beautiful photos of spring elements for your board.